아스트로 미니앨범 1집 - Spring Up


ASTRO 1ST MINI ALBUM-SPRING UP


Expected release date is Feb 23rd 2016. Your orders will be shipped as soon as the pre-order items get stocks in our store.


지난해 웹 드라마 '투 비 컨티뉴드(TO BE CONTINUED)'로 시청자들의 마음을 훔쳤던 반짝반짝 빛나는 자체발광 소년들! 아스트로가 2월 23일 데뷔앨범을 발매하고 팬들을 만날 준비를 마쳤다.

아스트로(ASTRO)는 윤산하, MJ, 차은우, 문빈, 라키, 진진으로 구성된 6인조 보이 그룹으로 스페인어로 별을 의미하는 'ASTRO'에 사랑하는 모든 이들과 함께 꿈꾸고, 빛나는 별이 되고 싶다는 멤버들의 순수한 바람을 담고 있다.

추운 겨울을 버티고 새싹이 돋아나는 봄이 새로운 시작을 의미하는 것처럼 아스트로의 데뷔 첫 번째 앨범 [Spring Up]은 시작을 알리는 그들의 당찬 포부가 느껴진다.
긴 연습시간을 이겨내고 대중들 앞에 나선 아스트로는 풋풋하지만 에너지 넘치는 출발의 메시지를 전하고 다양한 모습으로 대중들과 함께할 예정이다.


Contents:
1 CD
1 Photobook (56p)
2 Photocard (random)
1 Postcard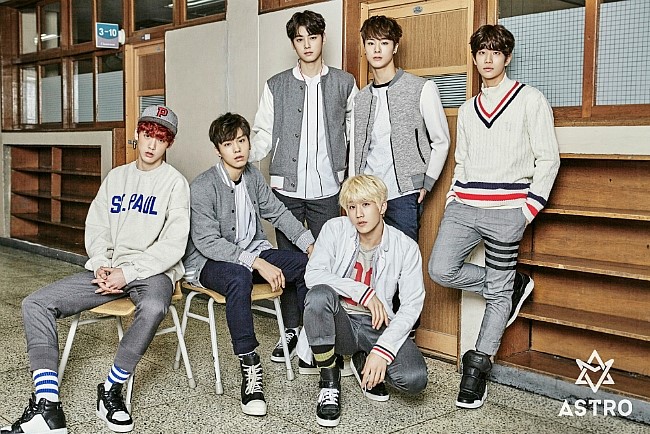 Our physical store is located in Los Angeles, California. We try our best to give great customer service to all of our buyers and fulfill your satisfaction. All of the customers will receive equal treatment. We will ship the products as soon as we finish handling the product with care and love – safe with bubble wrap and box.
If there are any questions or comments, we are welcome to hear from you! Please contact us by messaging. Your questions and comments will be replied as soon as possible.
For more information, Message us.
Choice Music LA Website: www.choicemusicla.com